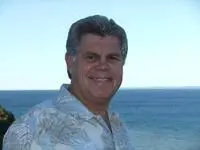 I am a licensed psychologist specializing in individual, couple and family therapy and have maintained a private practice in averse City, Michigan since 1977. Office hours are limited to Wednesdays and Thursdays and the focus is on time limited brief eatment of 10 to 20 sessions.
With over 45 years experience in marriage and family therapy, and as a graduate of Illinois State, University of Illinois and Union Institute, specializing in Mindfulness-Based Cognitive Therapy (MBCT)and Adlerian psychotherapy, I eat a broad specum of patients. Among my areas of expertise are the eatment of anxiety, depression, anger and rage using a combination of MBCT, Emotional Freedom Techniques (EFT) and the PsychoClarity Process to prevent marital and family conflict and divorce. The PsychoClarity Process is based on Adlerian Psychology and I have post-doctoral aining and am certified from the Americas Institute of Adlerian Studies in Chicago.
In addition to being a relationship therapist, I have presented at national conferences and to general community audiences speaking on the topics of marriage and family psychology and its application to family owned businesses. I am a very interactive and solution-focused therapist which means we sive to rapidly locate the root cause of your fictional (mistaken) beliefs that have been learned due to faulty lifestyle experiences at least before age twelve. This kind of psychotherapy occurs not at a conscious level, but rather at a deeper subconscious level. Upon gaining your newfound insight and outsight about yourself and others, this often helps your challenges to fall into place naturally which is the goal of any recovery.

My therapeutic approach is to provide initial diagnostic testing, psychotherapy, encouragement and practical feedback to help you effectively address your personal life challenges. I integrate complementary methods and techniques to offer a highly personalized approach tailored to you. With compassion, understanding and accurate empathy, I work with you to help build on your sengths and attain the personal growth and wellness you are committed to attaining. Patients appreciate my open, encouraging manner and that I offer hope and healing in a gently humorous and accepting way that reduces sess. Please take a moment to read some more about me and my practice to see if I'm the right fit for you. Or if you are ready to move ahead, email me or call me at 231.947.2990. I provide a complimentary 15 min. telephone consultation to answer any questions you may have.
Eduction - Illinois State, BSc, Sociology, University of Illinois, MSW, Clinical Social Work, Union Institutue & University, PhD, Clinical and Family Psychology, Americas Institute for Adlerian Studies, Chicago, Post Doctoral Psychotherapy Certification.

Michigan license #8156 - Fully Licensed Psychologist
Additional aining - Mentored by Dr. Don Dinkmeyer in Adlerian Psychology, Bob Powers, MS, Jane Griffith in Adlerian Psychology, Gary Craig in Emotional Freedom Technique additional aining by Dr. Roger Callahan in Thought Field Therapy, Dr. Dan Siegel, Interpersonal Neuroscience, Dr. Albert Ellis, REBT, Dr. Bill Glasser, Reality Therapy, Dr. Mark Brenner, Global Consulting Partnership for Family Owned Businesses and Dr. Dan Moran in Acceptance and Commitment Therapy.

Professional Activities and Memberships - American and Michigan Psychological Associations, Association for Contextual Behavioral Sciences.